Motorcycle MOTs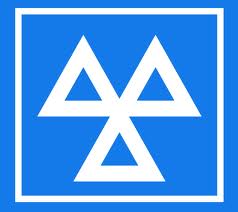 Motorcycle and Scooter MOTs have been carried out here in Watford, Herts on this site since the MOT was first introduced. Here you will find all you need to know about your motorcycle's MOT. We have the facility to carry out on site moped, scooter and motorcycle MOT inspections along with servicing, tyre replacement and repairs.
We are approved by the Vehicle Inspectorate to carry out class 1 and 2 MOT inspections. These classes include all two wheeled mopeds, scooters and motorcycles (not trikes or quads).
Remember you can ride your Bike without an MOT only to an approved testing station and only if it is pre-booked. Please call 01923 221125 or contact us to arrange an MOT booking.
Lloyd Cooper Motorcycles Direct
61 Queens Road
Watford
Herts
WD17 2QN
Below you will find details of all the main checks that will be carried out on your bike.
We have tried to do this in a fair and considerate way but please note this list is not exhaustive and the MOT test does change on a regular basis. And remember you can always call us on 01923 221125 with any questions.
Lights
Make sure all your lights, brake lights and indicators work. You must also display a red reflector to the rear of your bike and have a functioning horn.
Fuel
Your bike must not leak fuel from anywhere
Frame and Body
Fairly obviously loose parts or missing engine bolts will do you no favours. Rider footrests must be fitted and secure and if there is a pillion seat there must be a second set as well. Enough corrosion to affect the structure of the motorcycle will fail the MOT too, so check headstocks, swing arms and suspension mounting points etc.
Suspension and Steering
Nothing should prevent the smooth rotation of the moving parts of your bike. This includes badly routed cables and worn head stock or wheel bearings. Forks or rear shocks mustn't leak and should be firmly attached and filled with the correct amount of oil.
Registration Plate
Should be of a standard size and reflective, the plate must also not be damaged and must fit securely.
Exhaust
Put simply exhausts which leak or are too loud, or both, will not pass. Nor will anything stamped with 'not for road use'
Brakes
Your bike's brakes need to work and there should be a decent amount of brake material standing proud of the backing plate. Grooved or worn disks or drums will also fail.
Wheel Alignment
Your Bikes wheels should be aligned and your chain and sprockets must be in a safe usable condition.
Tyres and Wheels
Mopeds must have clearly visible tread on both tyres whilst motorcycles must have at least 1mm. Bulges or cracks in the side wall are not good at all, nor are cuts over 25mm and everything must be seated correctly.
The following is a list of Motorcycle Manufactures that we have carried out MOT tests on. AJP, AJS, APRILIA, BAOTIAN, BASHAN, BATTISTINIS, BENELLI, BETA, BMW, CPI, CAGIVA, CCM, DAELIM, DERBI, DUCATI, EASY RIDER, GILERA, HARLEY DAVIDSON, HESKETH, HONDA, HUSABERG, HUSQVARNA, HYOSUNG, JAWA, KAWASAKI, KEEWAY, KTM, KYMCO, LAMBRETTA, LEXMOTO, LML, MOTO GUZZI, MOTO MORINI, MOTORHISPANIA, MOTO-ROMA, MV AGUSTA, NECO, NIPPONIA, PEUGEOT, PGO, PIAGGIO, PULSE, RIEJU, ROYAL ENFIELD, SACHS, SINNIS, SUPERBYKE, SUZUKI, SYM, TGB, TRIUMPH, VICTORY, YAMAHA .